Pacific salmon and the pristine, fresh waterways they inhabit have long been integral to the Pacific Northwest's identity. That is why when salmon populations began to decline, governments, agencies, private forestland owners and other stakeholders came together to find a solution that would protect salmon habitat and aid in the iconic fish's recovery.
This year marks 22 years since the Washington State Legislature passed and then-Gov. Gary Locke signed into law the Forests & Fish Law: landmark legislation that aims to help restore diminishing salmon populations and their aquatic habitats.
Forests & Fish is among the largest and most comprehensive pieces of environmental legislation in the United States. The Forests & Fish Law was designed to comply with both the federal Endangered Species Act and the Clean Water Act to protect Washington's native fish and aquatic species and assure clean water compliance. Salmon recovery is a shared responsibility that requires actions from communities, agencies, governments and private landowners from the mountains to the sea.
The Forests and Fish Law is special in large part because it applies the best available science and adaptive management in forest practices rulemaking. This allows science established through peer-reviewed studies and proven effective approaches to guide the policymaking. It is because of this scientific-based policymaking that Forests & Fish has broad support from a diverse set of stakeholders, including private forest landowners, environmental advocates, tribes, and federal, state and county agencies.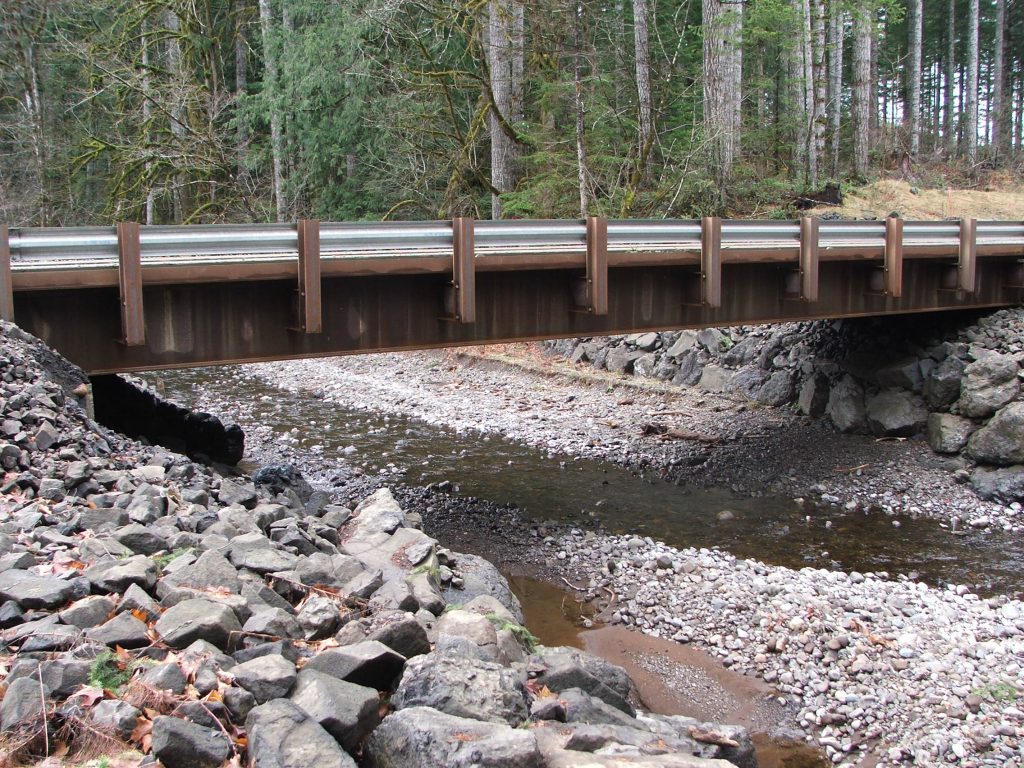 Throughout the 22 years of Forests & Fish, working forests have led the way in restoring waterways, protecting streams from forest road runoff, and removing fish barriers. That includes incorporating innovations in road building and using eco-puncheons in place of culverts to recover fish habitat. The result has been private forest landowners creating less intrusive structures over streams and other potential fish passage barriers.
Twenty-two years of the Forest & Fish Law has resulted in:
State and private forestland owners, both small and large, investing more than $333 million toward forest road improvement enhancements and replacements.
Forestland owners removing more than 8,121 fish passage barriers
Landowners spending $315 million to open 6,188 miles of fish habitat
Nearly 60,000 miles of streams running through 9.3 million acres of state and private forestland protected