Sustainable Forestry Dialogue
"I've dedicated most of my life to the natural resources. I've been a commercial fisherman, a tree farmer, I still own a small tree farm in SW Washington and I've had a cattle ranch in the past. I've also been a legislator who supported natural resources through the House Natural Resources committee, and now I'm Executive Director for the WFPA. Where my passion comes from for natural resources, is that I want to leave the state of Washington as well for my children and grandchildren as I found it.  The way of life that we've had here is critical to having a bright future for this state. Natural resources are an incredible asset for the state of Washington.  The forest products industry has been a large backbone industry since prior to statehood, and it will be a large industry for the state on into the future, for the foreseeable future, for perpetuity."
Mark L. Doumit, 2008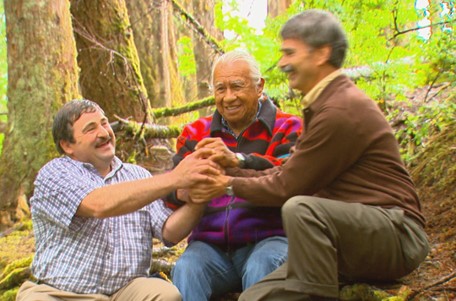 Forest landowners are doing their part for salmon recovery, but forestry is just one part of the salmon life cycle. All activities in a watershed that affects streams must do their part to protect riparian areas and remove fish passage barriers for fish to thrive.
Sustainable Forestry is a Natural Carbon Solution
The 2021 Legislature took historic action on climate change, passing both a cap & trade program and a low carbon fuels standard. This action makes Washington only one of two states to adopt both policies. Both are complicated bills, but the bottom line is that policies contained in 2019's forest sector carbon bill is reflected in these enactments that recognizes the essential role Washington state's forestry industry and working forests play in removing greenhouse gases from the atmosphere.  
Bill to prevent and fight wildfires in Washington approved by Legislature
The brightest of the linings this year was the passage of the Commissioner of Public Lands' groundbreaking House Bill 1168 focused on wildfire prevention and forest health. The Legislature committed $125 million to implement the bill, which modernizes the state's fire preparedness and improves the health of forests across the landscape. The bill also reforms some of the operations of the state and solidifies cooperation among state and federal forest managers. Perhaps most significantly for forest landowners, the bill also creates the largest, and most targeted, forest sector workforce development initiative in modern memory.
PROTECTING AND ENHANCING THE VALUES OF SUSTAINABLE WORKING FORESTS