WFPA MEMBERS ARE WASHINGTON'S PRIVATE FOREST LANDOWNERS
Practicing sustainable forestry for the 21st century.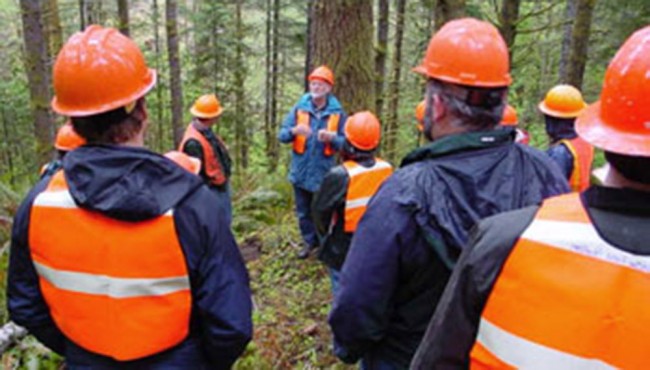 Washington Forest Protection Association (WFPA) is a trade association representing private forest landowners in Washington State. Our members are large and small companies, individuals and families who grow, harvest and re-grow trees on about 4 million acres.
Today we operate in multiple arenas: predominately public policy and regulations, public information, K-12 environmental education, taxation, and with the legislature. WFPA members are committed to advancing sustainable forestry in Washington State to provide forest products and environmental benefits for the public. We establish balanced forest policies that encourage investment in forestland, protection of fish, water and wildlife and promote responsible forest management as a preferred land use.
WFPA was founded in 1908 to protect private forestland from wildfire under the name of Washington Forest Fire Association (WFFA). In the spring of 1908, leaders in the timber business, mailed 800 letters to timberland owners inviting them to form a voluntary association to suppress forest fires. Twenty-two companies responded and formed the WFFA. Then in 1958, the association switched its name to Washington Forest Protection Association.
WFPA Centenarians (year founded)
Menasha Forest Products Corp. (1849); Olympic Resource Management (Pope & Talbot 1849)*; Stimson Lumber Co. (1850); Port Blakely* (1864); Merrill & Ring* (1886); Green Diamond Resource Co. (S.G. Simpson Co. 1890); Weyerhaeuser* (1900); Fruit Growers Supply Company (1907); and Wilcox Farms Inc. (1909).
WFPA member for 100 years or more.