FOR IMMEDIATE RELEASE
October 27, 2023
Contact: Cindy Mitchell, (360) 791-9372, CMitchell@wfpa.org
WFPA's John Ehrenreich named Society of American Foresters Fellow
Washington DC – A national organization representing forestry professionals is honoring a respected industry voice in Washington state. The Society of American Foresters (SAF) has named John H. Ehrenreich Jr. of the Washington Forest Protection Association a 2023 SAF Fellow.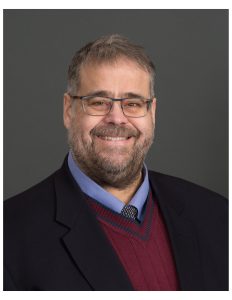 Considered ambassadors for the advancement of forestry, SAF Fellow Award recipients exemplify long standing service to the forestry discipline at the local, state and national levels. Specifically, SAF Fellows have demonstrated their leadership within the industry through volunteer activities and helping advance the forestry profession through their professional work, education, public policy research or technology transfer.
"SAF has represented excellence, stewardship and sustainable forest management for 123 years," said Ehrenreich Jr. "I am honored and humbled to join the scores of forestry groundbreakers and innovators who demonstrate each day that forestry is a force for good by advancing scientific understanding, promoting forest health, benefiting the economy, enhancing our quality of life, and providing society a carbon-friendly and renewable material that improves air, water and wildlife habitat quality."
To be eligible, forestry professionals must be nominated by a person other than themselves and must be in good standing within SAF. SAF will officially name Ehrenreich a 2023 Fellow at the SAF National Convention in Sacramento.
This year's conference focuses on the proud legacy of forestry and the ongoing challenges and opportunities foresters and natural resources professionals face, including addressing climate change. The forestry sector is multi-faceted, requiring many backgrounds, disciplines and experiences.
About the Washington Forest Protection Association
The Washington Forest Protection Association (WFPA) represents private forest landowners growing and harvesting trees on about 4 million acres in Washington State. Members of the 115-year-old association are large and small companies, individuals and families who practice sustainable forestry in Washington's private forests. For more information, go to www.wfpa.org.
###