Top: Image courtesy of B+H Architects.
Bottom: UW–Madison engineers and collaborators have constructed a functional microwave amplifier circuit — a common piece of electronics used in wireless communications — on a flexible substrate made of wood fiber. Image by Huilong Zhang.
Transparent wood, electronic components made from trees, and the City of Seattle's most traveled bridge made from innovative wood products? This may sound like futuristic wishful thinking, but researchers, architects and renewable resource proponents say such ideas are not only possible but applicable today.
Wooden computer chips
In a US Department of Agriculture's Forest Products Laboratory (FPL) blog posted in early summer, it was reported that the FPL and University of Wisconsin-Madison researchers were working together to construct a microwave amplifier circuit on a substrate of cellulose made from wood fiber.
According to the FPL blog, "microwave amplifier circuits are a common piece of electronics used in wireless communications" and have been difficult to produce in a flexible form until recently. Aside from the possibility that this innovation would allow for paper-thin and flexible electronics, UW-Madison professor Zhenquiang "Jack" Ma says the use of wood products would be less expensive and lead to virtually no electronic waste should the wood fiber circuit burn or decompose.
Researchers hope that the electronic components made from wood could be applied to make flexible screens, foldable phones, thin electronic displays, wearable health sensors, computer chips and other bendable electronic components.
See-through wood
In another FPL blog post earlier in the year, it was reported that one of its researchers is helping with the applicable development of an "alternative transparent material to glass that is made from wood."
FPL scientist Junyong Zhu and his colleagues at the University of Maryland and the University of Colorado have "developed a process for a transparent wood composite that simultaneously enhanced transparency, increased thermal insulation and improved durability" using balsa wood and a sodium hypochlorite (NaClO) solution.
So far, researchers have found the transparent wood outperforms glass in thermal insulation, transfers less heat and energy and is able to withstand significant stress before deformation. The see-through wood also is more durable, lighter and an even transparent material than glass.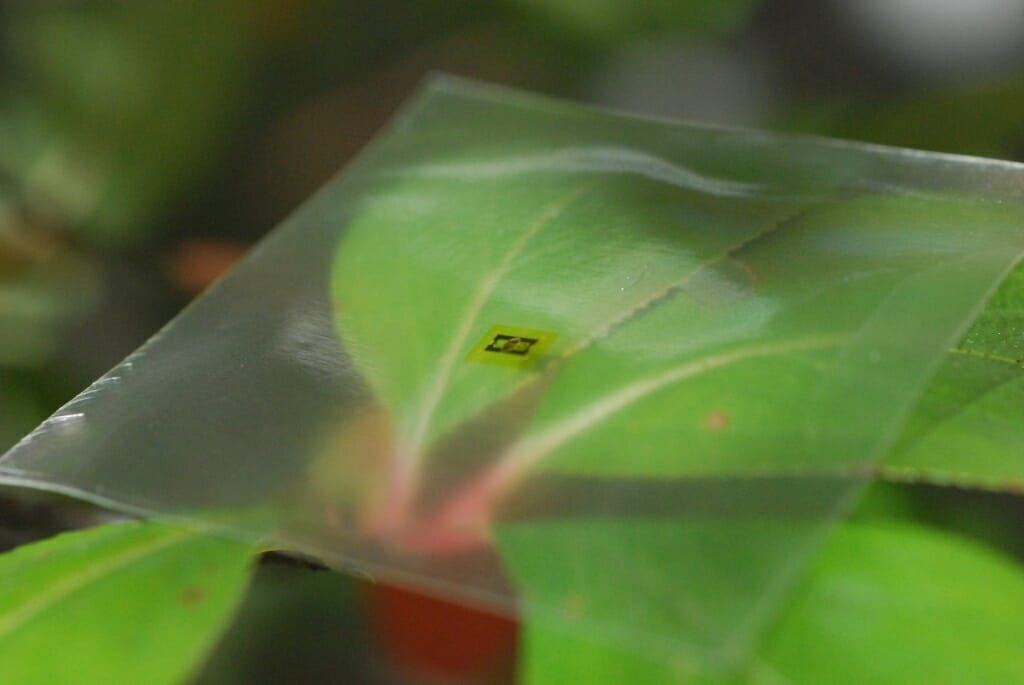 A bridge to the future 
This summer, GeekWire, Daily Journal of Commerce and other Seattle-area news outlets reported that Toronto-based B+H Architects submitted a proposal to the City of Seattle and Washington State Department of Transportation to rebuild the West Seattle bridge using a combination of mass timber and steel.
Described as a "more sustainable and designed-focused approach," the lighter wood-steel design would reuse the current bridge's existing concrete foundation and piers, decreasing construction time while demonstrating Seattle's commitment to the environment. B+H states that the benefits of using a hybrid of innovative wood products and steel to build the replacement bridge include:
Sequesters carbon.
Creates a higher-level of infrastructure design.
Is lightweight and maximizes the ability to reuse the existing foundation, reducing cost and waste.
Visible components can be easily monitored and replaced over time.
Puts Seattle on the map for using renewable resources.
Helps revitalize the state's timber industry.
Prefabricated steel and timber manufacture and assembly significantly shortens construction schedule and reduces cost
B+H is encouraging people to learn more about its proposal and sign a petition to get the replacement West Seattle Bridge made with timber.