NEWS RELEASE
FOR IMMEDIATE RELEASE
June 1, 2022
Washington Forest Protection Association hires Tom Davis as governmental relations director
OLYMPIA, Wash. – Washington Forest Protection Association (WFPA) has named Tom Davis as its new governmental relations director. Davis replaces Jason Callahan, who accepted a position at Green Diamond Resource Company in April.
Davis will be based at the company's office in Olympia and advocate on behalf of working forest landowners throughout the state on issues affecting private landowners, including implementation of the landmark Forests & Fish Law. The law was adopted with strong bipartisan support within the legislature and set in motion forest practices changes to protect fish, water and wildlife. The Forests & Fish Law underpins one of the nation's largest 50-year multi-species Habitat Conservation Plans, covering 60,000 miles of streams that run through more than 9 million acres of non-federal forests.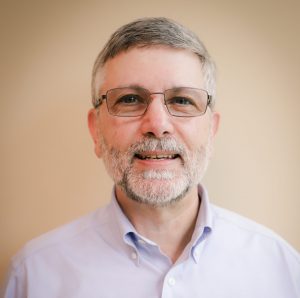 Davis brings a wealth of experience, having worked for two state natural resources agencies, along with representing the state's largest group of farming and agricultural communities on legislative and policy issues. Davis has developed effective working relationships with the Departments of Ecology, Fish & Wildlife and Agriculture. He also was a past member of the state's Forest Practices Board and served on the executive management teams of two natural resource agencies. Davis started his career working on policies related to water, salmon recovery, agriculture, forestry and transportation as a senior research analyst for the Washington State House of Representatives.
"We look forward to continuing our collaborative approach to solving natural resources issues, which started long ago under the leadership of Stu Bledsoe and Billy Frank Jr. Tom has the experience solving problems on natural resource issues, as well as the reputation of being great to work with, which will add real strength to our approach," said Jason Spadaro, Executive Director of WFPA.
Davis holds a Bachelor of Arts degree in Journalism from Western Washington University. He brings energy, enthusiasm and humor to the work he does, and we are glad he will be joining our team at WFPA.
About the Washington Forest Protection Association
The Washington Forest Protection Association (WFPA) was founded in 1908 and represents private forest landowners growing and harvesting trees on about 4 million acres in Washington State.  Members of the 114-year-old association are large and small companies, individuals and families who practice sustainable forestry in Washington's private forests.  For more information, go to www.wfpa.org.