The Washington Forest Protection Association (WFPA) executive committee recently appointed Jason Spadaro as interim executive director for the 113-year-old organization. Jason's unanimous appointment follows the sudden passing of longtime executive director, Mark Doumit, in late June.
Jason, who will serve as interim executive director has more than 30 years of forestry sector experience and is currently the owner of Noble Forest Company. Jason also has served in leadership positions at SDS Lumber Company, Broughton Lumber Company, and within the WFPA on its executive committee and as immediate past president.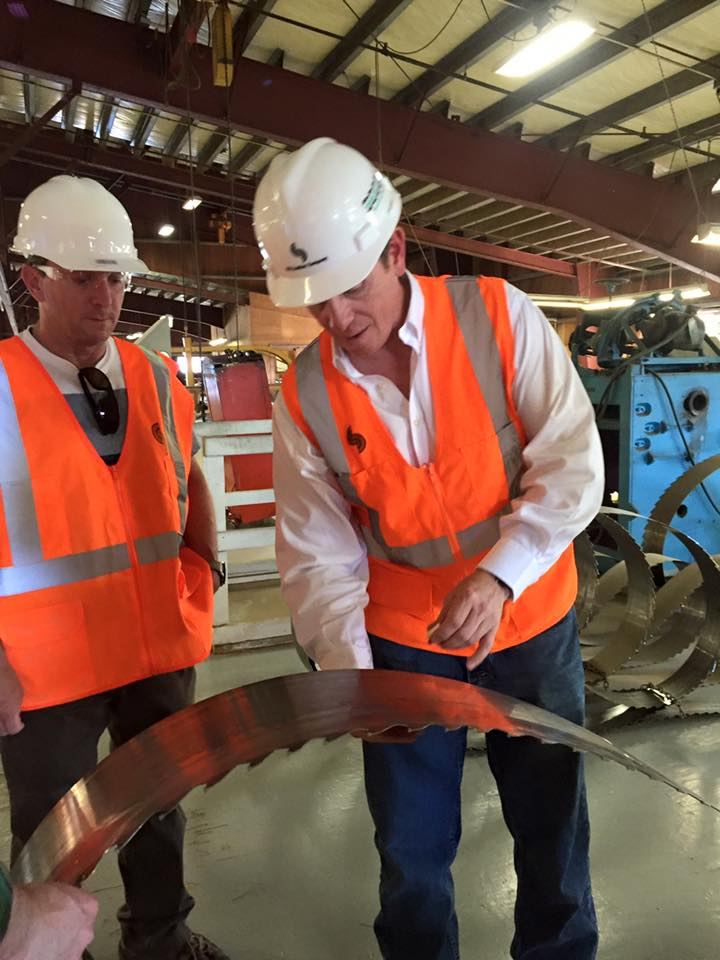 One Voice sat down with Jason to ask him a few questions to get better acquainted with him and to gain his insights on working forests in Washington state.
One Voice:  Tell us a little about yourself.
Jason Spadaro:  I am a Northwest native and grew up in Western Washington. I earned a Bachelors degree in Forest Management at the University of Washington and an MBA at the University of Oregon. I've spent 31 years in the forest industry with 30 of those years at SDS Lumber, a vertically integrated family owned company with 100,000 acres of forestland, mills and ancillary operations in Bingen, Washington.
OV:  How did you get into the forestry sector?
JS:  I have always had a deep appreciation for the outdoors and gravitated toward forestry in large part because of it. I started as a dirt forester and moved to manufacturing and executive positions within the industry.
OV:  What do you see as your primary role as interim executive director for the WFPA?
JS:  I see my role over the next six months as providing continuity in WFPA's important work of advocating on behalf of private forestland owners, large and small, and proudly raise awareness of the critical role working forests and private forestland owners play in Washington state. Forestry has always been a part of our state's history, identity, environment and economy. Our work at this time is all the more important given the impacts of COVID on our economy, the challenges our rural communities are facing, the increasing risk of wildfires, and the value our forests have for our economy and environment. I will use the time I have in this role to strengthen our relationships and partnerships with Tribes and local, state and federal leaders.  This will continue the great work WFPA has done starting with the Forest and Fish Agreement and setting a positive course for the future of forestry.
OV:  What should people know about working forests?
JS: Our working forests provide a multitude of benefits for society. Providing habitat for fish and wildlife, helping to maintain air and water quality, generating family-wage jobs and economic opportunity throughout the state. In addition, working forests provide recreational opportunities, and supply society with renewable, sustainably grown, carbon-sequestering and environmentally preferred building products that house us and make our lives better.
OV:  What challenges ahead do you see for working forests and private forestland owners?
JS: Population growth, wildfires and forest health, and political polarization on issues surrounding our forests will continue to impact our working forests. I believe we need to do a better job of educating the public on the essential role working forests play in Washington state and that because modern-day forestry is based on sound science and research, a working forest is a healthy, more resilient forest and important land use.
OV:  What makes working forests so special?
JS:  No other industry provides the benefits to society like working forests. The forestry sector provides valuable family wage jobs and rural economic stability while also providing natural solutions to reducing greenhouse gases in our atmosphere with carbon sequestration. Working forests provide a sustainable and renewable building material, prevent catastrophic wildfires by keeping forests healthy, and help to clean our water and air.