Okanogan County could soon be the test site for a pilot project that aims to transform thinned trees, logging slash and other organic waste into a carbon-sequestering agricultural product while supporting forest health efforts.
The Methow Valley News reports that the Washington state Legislature set aside $160,000 in funding in the biennium budget for a pilot project that would convert agricultural waste into biochar. The money also would fund further research into biochar applications throughout the region.
Biochar is a fine-grained, highly porous charcoal that is made from converted organic material into a soil enhancer that can hold carbon and help retain water and nutrients in the soil. Through a process called pyrolysis, which applies elevated temperatures in a low oxygen environment, the biomass is turned into a biochar. The biochar is then added to agricultural lands, forest floors and even home gardens to enhance soils.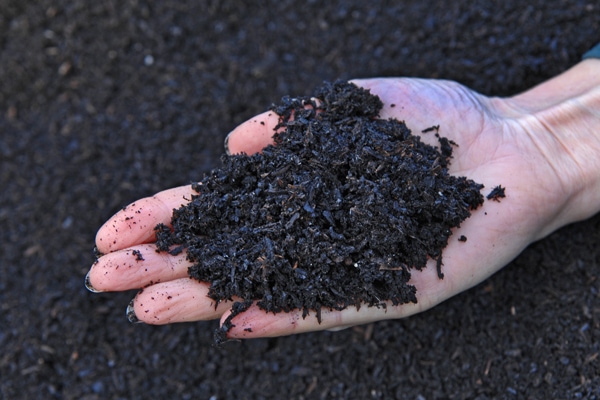 The application of biochar to augment nutrient-poor soil and remove otherwise unusable agricultural materials is an ancient practice used in the Brazilian Amazon more than 2,000 years ago. Archeologists, scientists and horticulturalists discovered that native Amazonians disposed of their agricultural waste by burning and burying it to create a low oxygen environment. Ancient Amazonians soon discovered that the area around the burn sites were particularly fertile and more productive.
Modern-day applications of biochar have gained traction as people look for ways to mitigate climate change, explore sustainable agriculture practices and address large-scale wildfires partly brought on by an accumulation of fuel stock often found in unmanaged forests.
According to the newspaper, the funding would support a Methow Valley–based nonprofit called C6 Forest to Farm to "operate a small pyrolizer as a one-year pilot project. C6 wants to test the concept that pyrolyzing biomass (wood chips and logging slash) beyond typical combustion temperatures in a nearly oxygen-free environment would process the wood without producing pollutants."
The project also would explore "the optimal processing time and temperature for different types of trees – mainly Ponderosa pine and Douglas fir – and study the effects of adding different amounts of the carbon-rich biochar to soil for water retention and increased productivity."
Supporters of the project say the biochar facility could benefit the community by generating economic development opportunities while helping to reduce the risk of large-scale wildfires that have become more frequent in recent years. The biochar facility would make use of organic materials gathered from forest-health treatments and thinned smaller trees that aren't commercially viable as timber.
C6 Forest to Farm currently is in the process of acquiring a temporary use permit with Okanogan County and an air quality permit with state Department of Ecology. C6 could begin processing biochar as soon as June if all permits are approved.