FOR IMMEDIATE RELEASE – November 18, 2021
WFPA Board of Trustees Elects Jason Spadaro as Executive Director
Olympia, Wash. – The Washington Forest Protection Association (WFPA) Board of Trustees has elected Jason Spadaro as its Executive Director. This action follows Spadaro's acceptance of the WFPA interim Executive Director role in July shortly after the sudden passing of then-Executive Director Mark Doumit.
"Jason has been a strong leader within our industry for many years and recently stepped in as interim Executive Director under very challenging circumstances," said WFPA President Bill Monahan. "He brings more than three decades of broad, practical experience in the forest industry and is the right person at the right time to lead WFPA. Jason has the vision, expertise, and values to lead WFPA in a time where there are significant National and state issues facing our industry. He is highly respected amongst our members and leaders across the state, and we look forward to working with him in meeting WFPA's strategic goals."
WFPA, originally founded in 1908 to protect private forestlands from wildfire, today represents Washington's private working forest owners and managers. Throughout the years, the organization has partnered with tribal nations, local and state government, conservationists, and environmental experts to promote healthy, resilient forests that naturally improve air and water quality, provide fish and wildlife habitat and open spaces, support livelihoods and sequester carbon.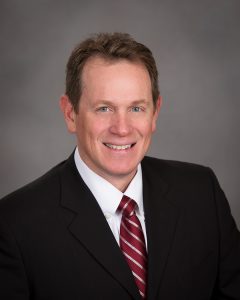 "WFPA represents an industry whose work throughout the state defines Washington as the Evergreen State," Spadaro said. "I am honored to continue the legacy of WFPA's Executive Directors, representing Washington's private working forest owners and managers in providing the world with the most sustainable, renewable building material that shelters us, protects our environment, provides good paying jobs and improves our quality of life."
Spadaro has more than 30 years of forestry and business experience at all levels, including forester, resources manager, President and owner of private businesses such as SDS Lumber Company, Stevenson Land Company, Broughton Lumber Company and Noble Forest Company. Within the WFPA, he served as immediate past president and a trustee for more than 11 years.
"In the face of a changing climate and economy, Washington's working forests play an integral role in the carbon cycle, supplying critical renewable building materials and services that meet our communities' needs and support sustainable growth," Spadaro added.  "It is an honor to lead WFPA as we look to the future and recognize the important contributions of working forests."
About the Washington Forest Protection Association
The Washington Forest Protection Association (WFPA) represents private forest landowners growing and harvesting trees on about 4 million acres in Washington State. Members of the 113-year-old association are large and small companies, individuals and families who practice sustainable forestry in Washington's private forests. For more information, go to www.wfpa.org.
###