RECOGNIZING THE PATTERNS OF LIFE TO PROTECT HABITAT
Private forest landowners have a special obligation to support fish and wildlife in their working forests.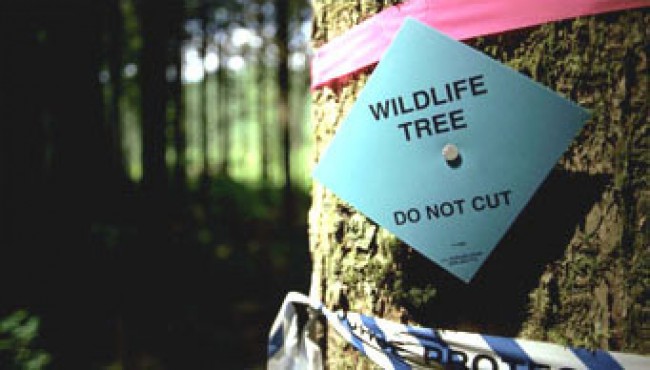 Habitat protection is more than just safeguarding the shelter or space that an animal requires to live. It's about understanding the function and patterns of the ecosystems in which Washington's fish and wildlife thrive. WFPA's member companies are using collaboration and science-based research to recognize these life patterns to keep their private forests and the wildlife habitat healthy.
Habitat Protection Takes Collaboration Among Forest Stakeholders
Collaboration among forest stakeholders is essential to keeping not only our state's endangered and threatened species safe, but all fish and wildlife within forest boundaries. Federal and state agencies, county governments, Native American tribes, private forest landowners, and communities all contribute to shaping the forest policies and practices for the state of Washington. The Forests & Fish Law, for instance, is the result of 18 months of study and negotiation involving scientists, regulators, and policy makers representing each of these stakeholders. By working together, fish and wildlife have the needed protection to sustain their vital habitat.
Habitat Protection Takes Responsible Forest Management
WFPA member companies practice responsible forest management by using science-based research to protect habitat by understanding how their forest practices impact the environment. From compliance of federal and state laws to building timber harvest plans that minimize environmental impact, private forest landowners are taking the necessary steps in their everyday practices to be stewards for the water, soil, and wildlife of working forests.