Learn more about what working foresters do every day in the woods to manage forests and make wood and paper products.
Look around you…how many products are made from trees? You might be surprised, check out this list of products made from trees.
Trees are made up of cellulose fibers that are held together with a glue-like substance called lignin. This makes the tree strong enough to use for building houses and furniture. When wood is cooked, the cellulose is separated from the lignin to make wood pulp. This pulp is made into paper. The lignin can be used to make  different chemicals that go into products like cosmetics, medicines and some foods.
On flat growing ground, an experienced tree planter  might plant up to 1,500 trees per day.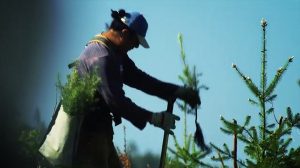 Most of the trees that are planted get their start in a seedling nursery, where they are cared for up to 3 years before they are planted in the forest.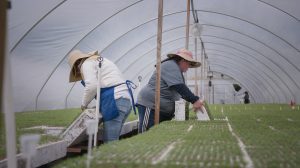 It takes a long time to nurture small trees, and grow them over decades, until they are ready to harvest. When the timber gets to the sawmill, they are very efficient, making the most lumber they can, then using the bark, wood chips and sawdust for pulp to make paper products, and bio-energy from wood residuals.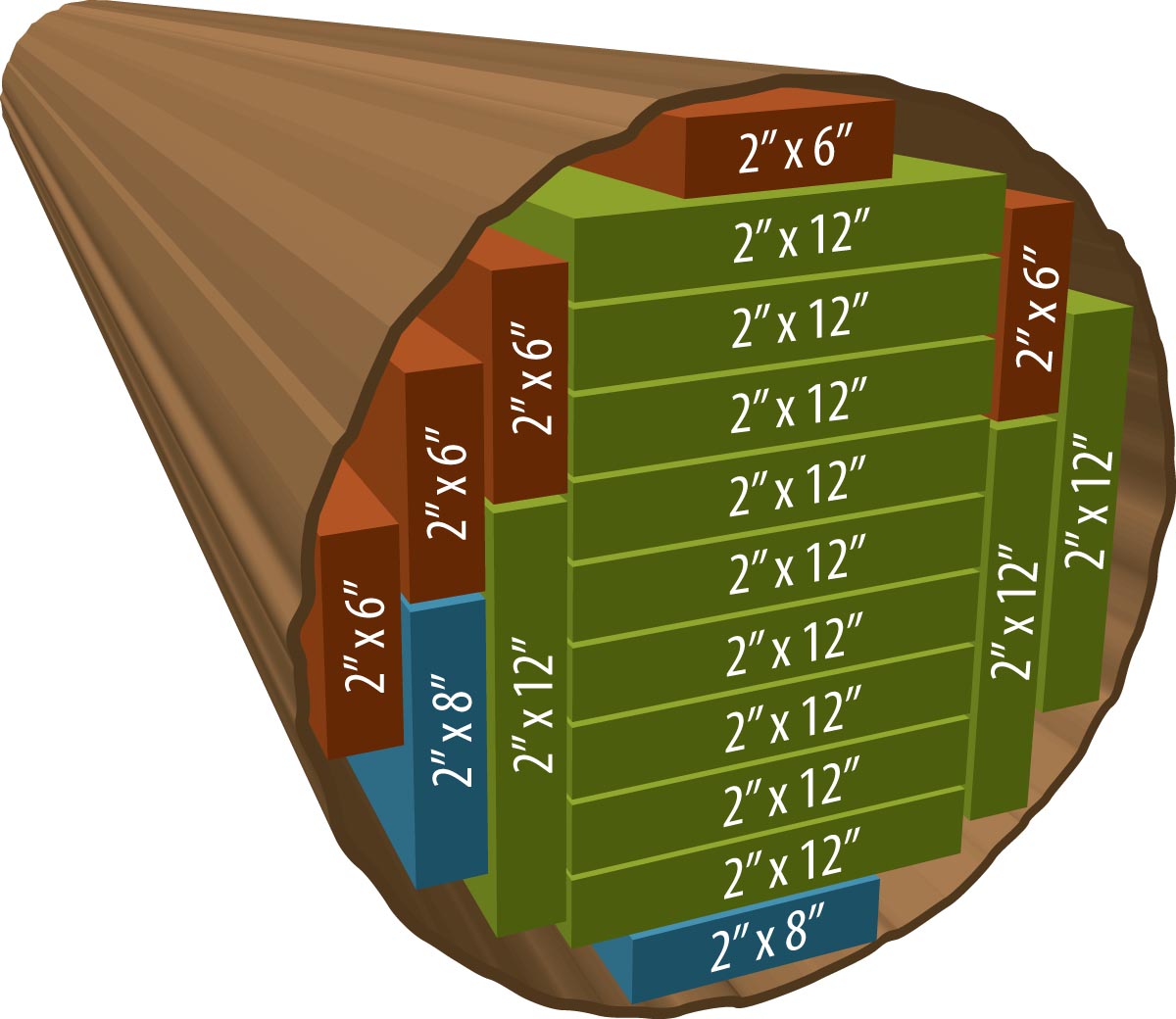 A single tree can absorb more than 10 pounds of carbon dioxide, or CO2 each year.  When the tree is harvested, the carbon is stored in wood.  The only building material that is grown by the sun is wood. Using renewable wood helps us reduce our carbon footprint.
What is a Working Forest?
Foresters make a plan to grow and manage trees in working forests. They start with seedlings grown in a nursery for 1 to 3 years. The small trees are then planted outside in the forest soil then grown for 30, 40, 50 years or more.  When the trees are ready to harvest, loggers will cut them down, and transport the logs to sawmills, so the trees can be made into lumber and paper products that we use in our homes everyday. 
Every part of a tree is used when harvested. Any part of the tree left over provides habitat for wildlife and enriches the soil for the next generation of forest. Logs become the building materials for our homes and the furniture for our houses. Wood chips are used in the pulp and paper making process and for boxes, packaging and writing paper. Bark, branches and sawdust is used as fuel for energy and landscaping in our yards.
Can you identify these tree species?