SUSTAINABLE FORESTRY CERTIFICATION
Forest certification is a voluntary process to demonstrate sustainable forestry.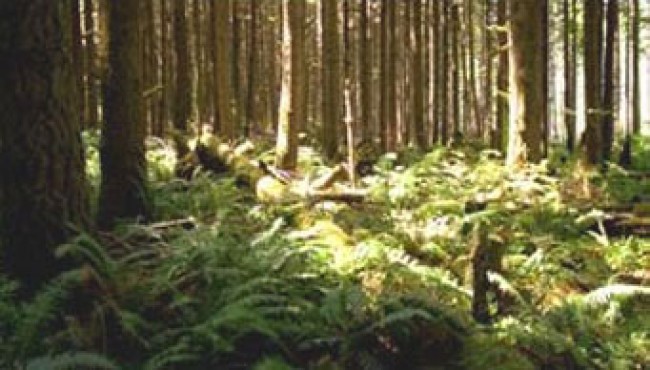 Forest certification is designed to communicate to customers, consumers and the general public that sustainable forest management practices are being followed. Often verified by an independent third-party, it is a way to measure sustainable forestry against a set of performance-based standards. Forest certification is also a new way of doing business. In some cases, it is the way to stay competitive in certain markets. While there are a variety of certification systems, they all achieve to demonstrates that wood products were produced in sustainable, well-managed forests.
Forest Certification is a Voluntary Process
Forest certification is voluntary so individual companies can choose to participate in the certification process that matches the needs of their customers and markets. A large majority of WFPA members are certified by the Sustainable Forestry Initiative (SFI®). The Forest Stewardship Council (FSC) and American Tree Farm System also certify lands in the United States and Canada. Buyers and consumers appreciate the value of forest certification to help them choose forest products from responsible sources, and currently about 10 percent of the world's forests are certified, and 40 percent of these lands are in North America.
SFI is the World's Largest Single Forest Certification Standard
SFI Inc. is an independent, nonprofit organization that is solely responsible for maintaining, overseeing and improving the internationally recognized Sustainable Forestry Initiative® (SFI®) program. Across Canada and the United States, more than 240 million acres (100 million hectares) are certified to the SFI forest management standard, the largest single forest standard in the world.
The SFI program's unique fiber sourcing requirements promote responsible forest management on all suppliers' lands. SFI chain-of-custody (COC) certification tracks the percentage of fiber from certified forests, certified sourcing and post-consumer recycled content. SFI on-product labels identify both certified sourcing and COC claims to help consumers make responsible purchasing decisions. SFI Inc. is governed by a three-chamber board of directors representing environmental, social and economic sectors equally.
Many WFPA members choose SFI® certification because keeping our forests healthy is important to providing wood and paper products. This ensures that we have forests and wildlife for the future generations. Currently, there are more than 150 million acres of forestland in North America enrolled in the SFI program, with nearly 5.4 million acres enrolled in Washington State. Learn more at SFI.
American Tree Farm System Certification
ATFS is the United States' oldest family forest certification program. In 1941, ATFS began promoting responsible forest management on our nation's private forests. The Tree Farm sign is the sign of good stewardship. ATFS certification gives family woodland owners confidence and validation that they are doing right by their land.